***MY BIRTHDAY IS MONDAY!!!***
I'M TURNING A QUARTER OF A CENTURY OLD
I had absolutely no idea that my life would be where it is at this point in life. Accepting that life throws many curve balls and learning to deal with them.
I've decided that…
***THIS YEAR IS MY YEAR***
I kept saying that my last two birthdays, but this one is different! I FEEL IT!
The last two years I had absolutely NO ENERGY!!! My eating disorder raged through me, but I am at a place I feel like I'm ready to rock! I know I'll still struggle but you best believe… I am ready to LIVE!!!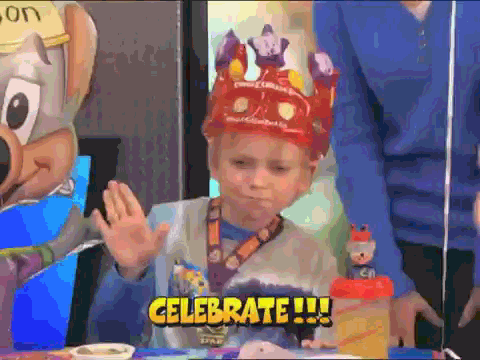 MY GOALS
I started a hip-hop class, so keep it up and channel my inner diva!!!

Dance like NO ONE IS WATCHING
God, family, friends

Keep finding clothes that I absolutely love

Journal and work on myself

Find the small things to enjoy

Realize my purpose at work and as a nurse
Keep learning how to live with an eating disorder, not let it control me

Try new things
THIS IS MY YEAR!!!…
YOU JUST WATCH
Peace and Love,
MARIAH